All 180 guest rooms are beautifully appointed to invoke the pace and feel of the Mediterranean. Warm cherry wood furniture compliments the granite counters and carpets, welcoming you with feelings of relaxation and comfort. Of course, the entire property is non-smoking.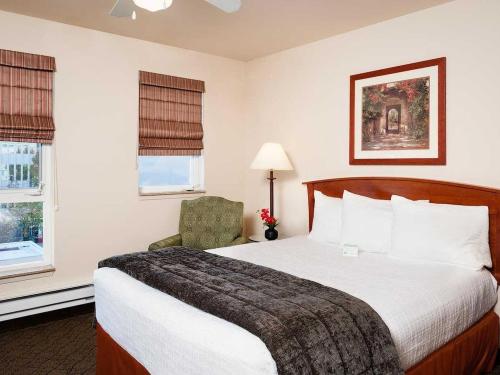 Complimentary Wi-Fi
Deluxe Linen
Kitchenette with Microwave and Refrigerator
Personal-In Room Safe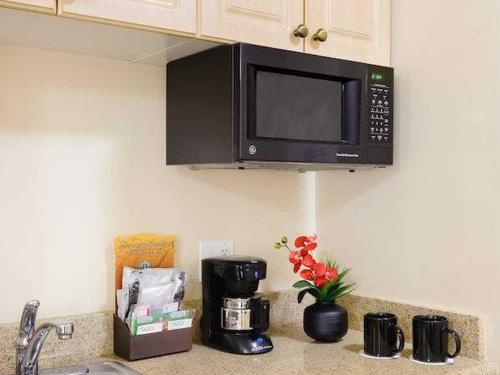 Iron & Ironing Board
Hair Dryer
iPod Docking Station / Alarm Clock
Coffee Makers with Starbucks Coffee and Tea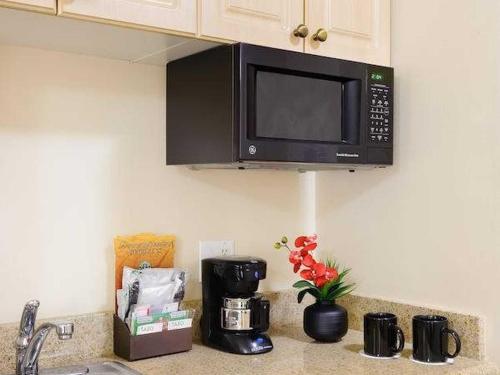 32" Flat Panel LCD TV & DVD Player
HD Cable Television
100% Non-smoking
While all guest rooms are fully air-conditioned and climate controlled, by popular demand we also proudly offer windows that open to capture the fresh air of beautiful Seattle. This ensures comfort on the few particularly warm or cold days, but also on the many wonderfully moderate days we're known for.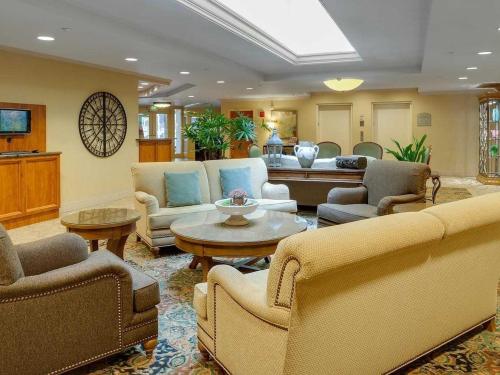 Best Rate Guarantee – Call us direct for the absolute lowest price available anywhere through any channel.
Truly World-Class Rooftop Patio
Complimentary Wi-Fi throughout
Complimentary Bike Rentals for Guest Use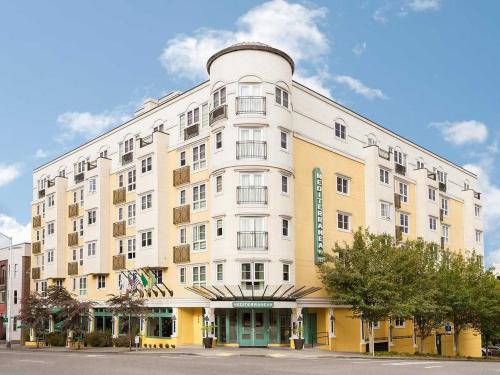 Fitness Center
24 Hours Staffing
Business Center
Meeting Room with Live Meeting capabilities
Coffee Welcome Reception
Free Newspapers Available in Lobby
Starbucks attached to Lobby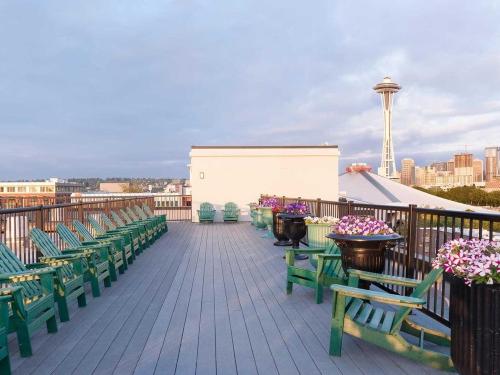 Garage Parking (Surcharge)
Large Umbrellas Available at the Front Desk
Guest Laundry
24 Hours Vending Room
Trip Advisors certified Gold Leader in Green Practices
100% Smoke-Free Environment